Hello!
I 've been hard at work getting the house cleaned up/out and doing some much needed maintenance projects.  You know, the ones that are on the to do list and keep getting put off until tomorrow?
I also got started on a project that I've been wanting to do for a while; a built in plate rack.  I talked about it  on a 5 on Friday post and you can find the details here.
After
I needed some extra storage for cutting boards and serving platters and I had the perfect wall for this project- it's a win win, both functional and pretty.
Before
Unfortunately, the space in my kitchen is limited so I had to scale down my project a bit.  **Note, I included the measurements and supplies based on the size of my project.  You can use the basic concept and make adjustments for your particular needs.**
Supplies (From Lowes)
4 1×2 boards
2 Decorative trim molding
2 screen trim molding (make sure it's at least 1/2 in. wider than the shelf)
All boards and trim molding are 8ft. long.
Nails
Wood Glue
Caulk (lots of caulk)
Sand paper
The overall measurement for my plate rack is 70×26.  The two bottom shelves are about 17in apart, the next shelf is about 14in, then 11in, the top is about 9in from the ceiling.  One slight obstacle was the phone jack.  I say slight because it's easily covered by a strategically placed plate 😉
We assembled the rack prior to attaching it to the wall using finishing nails.  The rack is attached to the wall with drywall screws.  I used the screen molding to cover up the drywall screws.
The decorative trim molding will cover the front of each shelf.    Using wood glue I attached the molding flush with the bottom of the shelf which created a lip for the plates to rest against.  I used painters tape to hold the molding in place until the glue dried.
At this point it's all about  sanding and caulking.  I primed, sanded and primed again before painting. I had plenty of paint left from my cabinet project, Ben Moore Advanced in White cloud.  I am hooked on this paint, the finish is really beautiful, very smooth.

I am so happy with how this project turned out. There is plenty of room for cutting boards and serving platters.
Funny story (well if you know me it's more like an expected story), this project gave me an idea for another project that I've been wanting for awhile.  Stay turned!
Linking up to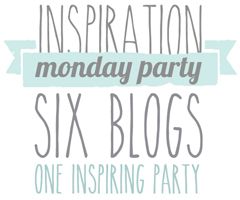 Thanks for stopping by
Deb